About Us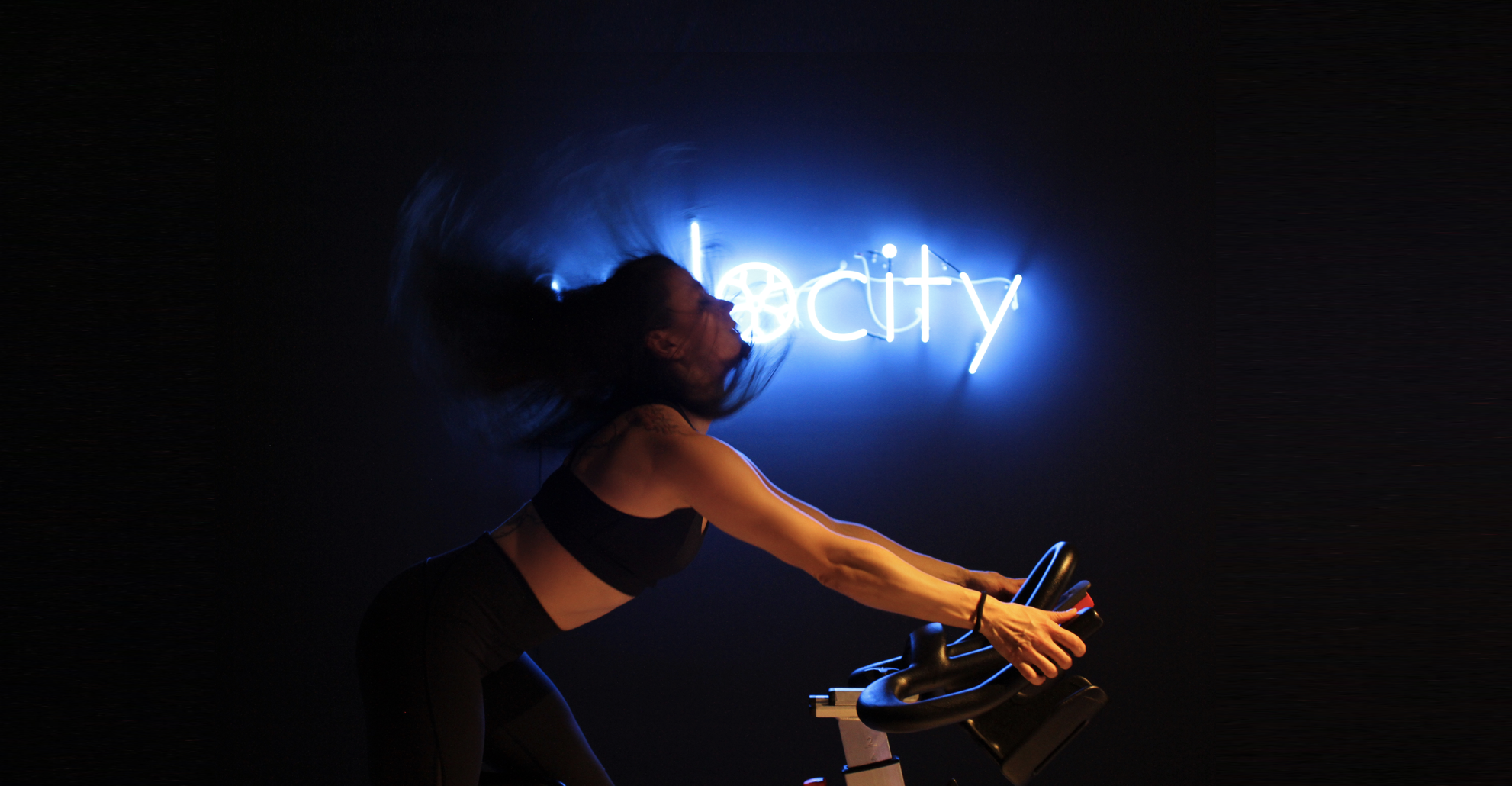 VELOCITY LIVE
We are excited to bring you an exceptional fitness experience straight to your home. Velocity delivers a whole new fitness concept with top coaches, quality videos and streaming and varied workout concepts. It's not just about a powerful fitness experience, the heart of Velocity is our powerful community and we invite you to join us.
At Velocity our passion goes beyond the workouts. We believe fitness leads to an overall happier and healthier life and positively promotes both physical and mental change. We also understand the challenges to today's busy lifestyle. Finding time for ourselves, for our training goals, for our balance and our well-being, is essential. That is why we developed Velocity Live, so that you can flexibly schedule a highly effective mind-body workout when and where it works for you, with inspirational music and coaching that flips the mental escape switch and pushes you to attain your goals with maximum fun.
We change gears in your workout, so you can change gears in your life.
THE WORKOUTS
We offer seven workout formats - Beat, Burn, Power, HIIT, Strength, Stretch and Yoga - that are guaranteed to give you everything you need to become the strongest version of yourself. Whether you're looking to strengthen and tone your body, crave a mental escape from your day, or simply love a good dance party, we have the perfect workout for you. All workouts burn hundreds of calories and aim to turn up your strong. Head over to our Workouts page to check out our 7 different workout types and then sign up to experience them yourself.
THE COACHES
Our Velocity coaches help you achieve your fitness goals both on and off the screen. We power your workouts so you can power your life. The team is here to bring energy and enthusiasm to each and every workout, and to get you moving with perfect form. We aim to turn up your strong. We are here to revolutionize your workout, to allow you to be the best version of yourself! We believe music makes any workout better, and we love rocking to the beat.
THE STUDIOS
Curious how we started? We built Velocity's studios from scratch to ensure the space is worthy of our exceptional workouts, customers and coaches. We have three studios in Zurich and Zug Switzerland, with multiple studio rooms to create dark settings with a state of the art sound systems, club atmosphere lighting, and the latest technology for our more competitive workout types. The Power room, that also embraces a similar atmosphere, is equipped with our one of a kind Xformer machines, and has all the accessories you'll need for the hard-core, motivating workout you'll be coming back for. In addition, we provide all the amenities so that you only sweat the workout. Check us out the next time you're nearby!